Fat-Free Cornbread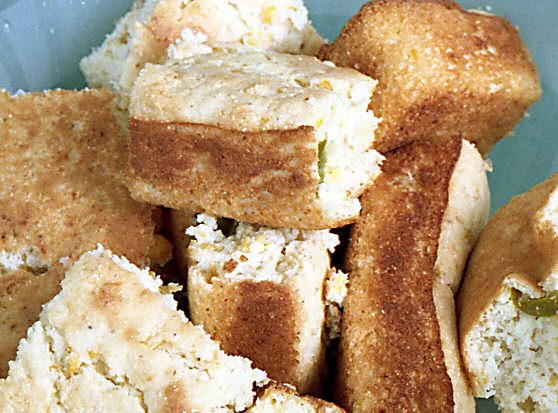 Ingredients

Basic Recipe
• 1¾ cups self-rising cornmeal
• ¼ cups self-rising flour
• 2 egg whites
• 1 tablespoon sugar
• ½ cup nonfat dry milk
• ½ cup fat free sour cream
• Water (enough to make desired consistency)

May Add One or Any Combination:
• 1 can cream style corn
• 1 grated zucchini
• ½ cup grated fat free cheese
• ¼ cup chopped onion
• ¼ cup chopped green bell pepper
• 1/8 cup pickled jalapeno peppers
• Chili powder

Instructions
Preheat oven to 375 degrees. Mix together all ingredients. Pour the mixed ingredients into an 8-inch square pan that has been sprayed with nonstick cooking spray and bake for 30 minutes until brown.